Welkom Familie en Vrienden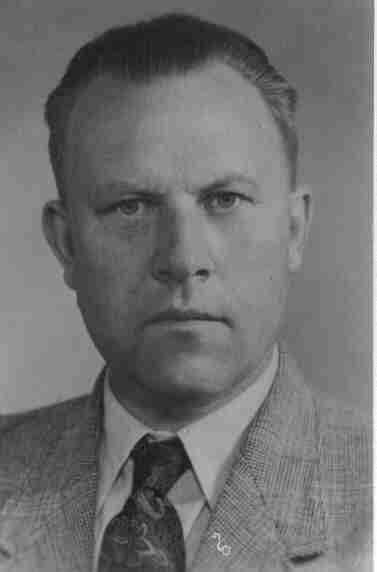 Tekke Nabring
After primary school, Tekke got a job as a construction worker.In 1933
thanks to a lot of self-study he became propagandist of the Dutch
trade unions N.V.V.

During the second world war Tekke accepted the function of inspector of the Dutch rationing system in Groningen.In the meantime he played an important role in the resistance.Being arrested several times,but for lack of evidence the German occupators had to release him.
After the war Tekke was a member of the Dutch court of justice adjudging war crimes.

In 1945 a convinced socialist - he belonged to the founders of the Partij van de Arbeid(the Dutch labor party new style)In this party he was a board member and secretary of the northern provinces.At that time his job was inspector of the socialist newspaper Het Vrije volk.
In the first elections after the war Tekke was elected to a member of the Provincial States of Groningen. In 1947 Tekke was appointed to mayor of Warffum.
Tekke died too young at the age of 50.